A Shirt Stained With John Lennon's Blood Just Sold For An Eye-Watering Amount...
28 June 2016, 12:00 | Updated: 28 June 2016, 12:17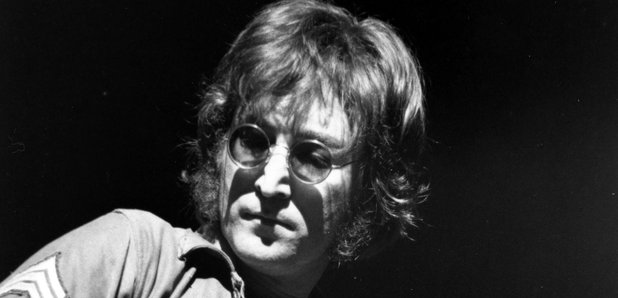 The garment was worn by the concierge who rushed to help The Beatles star after he was shot by a crazed fan in 1980.
A shirt which contains John Lennon's blood has sold for £31,000 at auction, 36 years after The Beatles star's death.
The garment was worn by concierge, Jay Hastings, who rushed to the aid of the Imagine singer when he was shot in 1980 outside of his New York apartment in The Dakota building.
According to the Daily Mirror, the shirt was only expected to fetch less than a quarter of its eventual price with an estimate of £7,000.
Hastings, who is thought to have a good relationship with the Lennon family and Yoko Ono, also put up for auction a copy the album Double Fantasy signed "To Jay, Love John Lennon Yoko Ono".
Also up for auction was a postcard from the family in 1978 and a typed letter from Yoko Ono written two weeks after Lennon's death, which thanks the staff at The Dakota for their support.
Garry Shrum, from Heritage Auctions, said: "Jay Hastings kept this shirt all these years and never really spoke about it.
"It has just been sitting in a drawer for years and now he is getting older he felt it was time to sell it.
"There are remnants of blood on the shirt. Some people might be appalled but it's a piece of history.
"We did ask ourselves 'is this too dark or wrong to sell' but I don't think it is.
"He is not exploiting John Lennon's death. He is telling the story of how he tried to help John Lennon in the last few minutes of his life."
So you think it's too macabre or it's fair play to the guy for keeping it as long as he did?
Meanwhile, the trailer for new Beatles documentary, Eight Days A Week: The Touring Years was unveiled last week.
The Ron Howard-directed film is set to follow band's early days on the road, exploring the years between their start in Liverpool and their last concert at Candlestick Park in San Francisco in 1966.
Watch the trailer below: