Shirley Manson stops Garbage gig to put pants on
9 November 2015, 16:08 | Updated: 10 November 2015, 09:06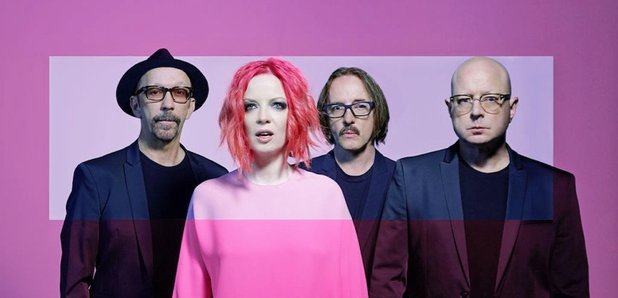 The singer took a break to shield herself from the wind machines at the O2 Academy Brixton.
Shirley Manson stopped Garbage's Brixton gig to put on underwear.
The band played the O2 Academy Brixton on Sunday (8 November) celebrating 20 years together, but soon in, the Scottish singer put a halt to proceedings for a very intimate reason.
Radio X's Sunta Templeton was watching the gig, where Manson declared:"I need someone to go and get me some underpants.
"I've got a wind machine working. My family are here tonight and I got distracted and forgot to put on my underpants."
The singer added: "I bet this never fucking happens to Beyonce."
Good to see 20 years on Shirley Manson's still as kick ass as ever!
And when she said family, she REALLY meant it, later bringing her seven-year-old niece on stage.
Did last night really happen @O2academybrix or was it just a heavenly dream?!?! pic.twitter.com/NpnnC7BgeQ

— Garbage (@garbage) November 9, 2015
The band went on to play a stomping 23-track set, including hits Stupid Girl, Queer and Only Happy When It Rains.