Sex Pistols Won't Reunite Again, Says Steve Jones
16 January 2017, 09:54 | Updated: 16 April 2017, 23:07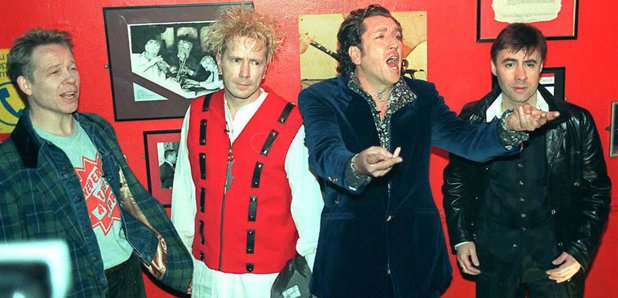 The guitarist claims the punk legends "won't make enough money" if they perform more shows…
Steve Jones has revealed that the Sex Pistols won't reunite again, as they wouldn't make enough money.
The punk legends - featuring guiatrist Jones, frontman John Lydon, bassist Glen Matlock and drummer Paul Cook - first reformed back in 1996 after originally splitting in early 1978. They have reunited a further two times in 2002 and 2007.
The 61-year-old guitarist was asked by Rolling Stone about the possibility of further shows. He said: "Not for the amount of money we make when we do reunions. If we were making Rolling Stones money, that would be different."
Of his relationship with Lydon, Jones said: "There is no friendship. He lives in LA, I live in LA, but we just don't talk.
"I think the last time I spoke to him was 2008 when we did a tour of Europe. I have no desire to speak to him and he has no desire to speak to me. That's totally fine.
"I wish him all the best. I've got no resentment toward him.
"It's just our marriage went wrong and we got divorced. You don't want to speak to your ex-wife, do you?"
Jones released his autobiography, Lonely Boy - Tales From A Sex Pistol last year, while Lydon toured with his band Public Image Ltd.