This Website Allows You To Flick Through Jeff Buckley's Personal Record Collection
19 July 2016, 11:44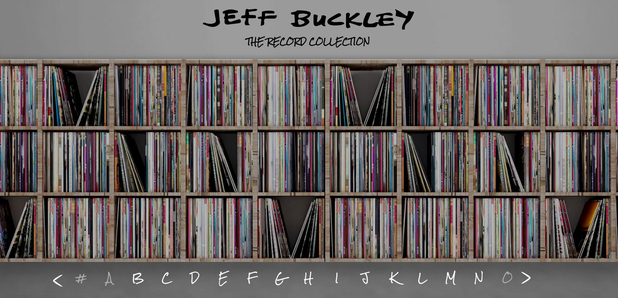 Fans of the late singer-songwriter can flick through and listen to snippets of his favourite tracks.
A website has given Jeff Buckley fans the chance to delve into his personal record collection online.
The Grace singer - who tragically died in 1997 at just 27 years old - is probably best known for his cover of Leonard Cohen's Hallelujah, but now music lovers can get an even better insight into the artists which shaped his career.
The website, entitled: Jeff Buckley The Record Collection allows fans to interactively delve into the singer's treasure trove of music in alphabetical order, and listen to snippets from the LPs he owned.
Buckley's music taste spans the music world, with everything from David Bowie to Muddy Waters making an appearance.
Much of the covers which featured on his recent posthumous You and I album also unsurprisingly feature in his collection, including The Smiths I Know It's Over, Bob Dylan's Just Like A Woman and Sly And The Family Stone's Everyday People.
The site, which features Buckley's quote: "I don't really need to be remembered. I hope the music's remembered" is available to view for free now.
Listen to Jeff Buckley's stunning rendition of The Smiths I Know It''s Over, below: