Scott Weiland's Ex-Wife Pens Open Letter After His Death: "Don't Glorify This Tragedy"
8 December 2015, 13:11 | Updated: 8 December 2015, 13:15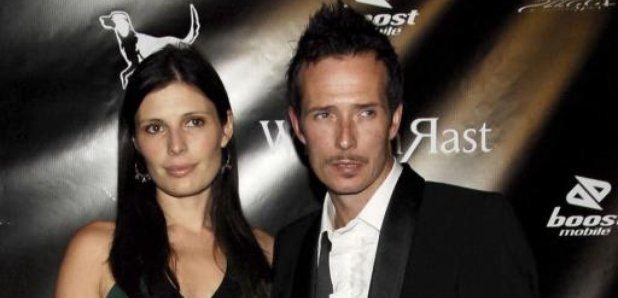 The ex-wife of the Stone Temple Pilots singer has written a frank letter, revealing her children "lost their father years ago".
Scott Weiland's ex-wife, has penned an open letter, following his sudden death on Thursday 3 December.
Mary Forsberg Weiland, who is the mother of the rock star's children Noah, 15, and Lucy, 13, has written a letter "with their help" and published it on Rolling Stone, asking fans not to "glorify this tragedy."
In the letter, she thanked people for the "outpouring of condolences" offered to her children, but reveals that they "lost their father years ago".
She writes: "So many people have been gracious enough to praise his gift. The music is here to stay. But at some point, someone needs to step up and point out that yes, this will happen again – because as a society we almost encourage it."
The letter went on to reveal that, although Weiland was reported to have loved his children and be free of drugs, in reality it was a very different story.
"In reality, what you didn't want to acknowledge was a paranoid man who couldn't remember his own lyrics and who was only photographed with his children a handful of times in 15 years of fatherhood."
In the revealing statement, Forsberg Weiland added that his children were not invited to his wedding when he remarried and that "there were were times that Child Protective Services did not allow him to to be alone with them".
His ex-wife concluded that people shouldn't glorify his death, but use it to prevent it happening to more families.
She concluded: "Skip the depressing T-shirt with 1967-2015 on it – use the money to take a kid to a ballgame or out for ice cream."

Scott Weiland - who is best known as the frontman of the Stone Temple Pilots and supergroup Velvet Revolver - was said to have died of cardiac arrest on his tour bus.
Following the tragic news, his Velvet Revolver bandmate Slash posted the below picture on Instagram, calling it a "sad day"
Read the statement in full here.