Sainsbury's Are Going To Stock Vinyl Again, And They'll Be Selling These Records...
18 March 2016, 15:21 | Updated: 18 March 2016, 15:22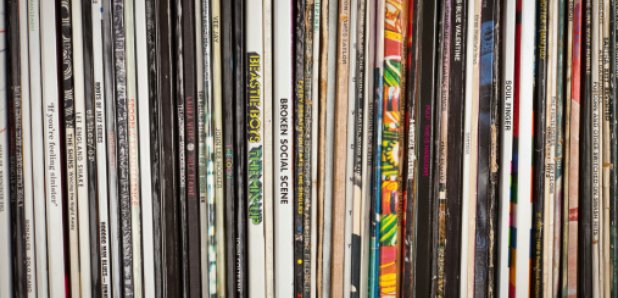 Music fans will be able to buy vinyl from the likes of The Beatles and David Bowie while doing their weekly shop.
Sainsbury's are preparing to start selling vinyl again for the first time since the 1980s.
According to Music Week, those who shop at the supermarket can also add vinyl albums to their shopping list from Monday 21 March.
David Bowie's The Rise And Fall Of Ziggy Stardust And The Spiders From Mars and The Beatles' Sgt Pepper's Lonely Hearts Club Band are among the records that will be available on the shelves.
With prices ranging from £12-£20, you can also find the biggest albums from the likes of Adele, Fleetwood Mac, AC/DC, Amy Winehouse and The Stone Roses.
But, before you start thinking you can pick up a 12 inch down at your local store, the sale of vinyl will only be rolled out in 171 stores nationwide.
Pete Selby, Sainsbury's head of music and books said: "We don't see this as a novelty gifting fad but a complimentary part of our existing music offer with a long term future in our stores".
He added: "Vinyl is definitely experiencing a revival with demand growing stronger year on year. It is our aim to make the vinyl experience easy and pleasurable for our customers who are ready to re-engage with a format that resonates with them on an emotional level."
The move marks the first time the store has sold the record since the 1980s.
See a list of the records that will be stocked below:
AC/DC: Back In Black (£16)
Adele: 25 (£18)
Amy Winehouse: Back To Black (£14)
Bob Marley: Legend (£14)
David Bowie: The Rise And Fall Of Ziggy Stardust And The Spiders From Mars (£16)
David Bowie: Nothing Has Changed (The Best Of David Bowie) (£20)
Eagles: Hotel California (£12)
Fleetwood Mac: Rumours (£12)
Foo Fighters: The Greatest Hits (£18)
Led Zeppelin: Led Zeppelin IV (£12)
Led Zeppelin: Led Zeppelin (£12)
Nick Drake: Pink Moon (£14)
Nirvana: Nevermind (£14)
The Beatles: Abbey Road (£16)
The Beatles: Sgt Pepper's Lonely Hearts Club Band (£16)
The Smiths: The Queen Is Dead (£12)
The Specials: The Specials (£12)
The Stone Roses: The Stone Roses (£14)