Ryan Adams Takes Aim At The Strokes On Twitter
1 August 2017, 12:51 | Updated: 1 August 2017, 17:49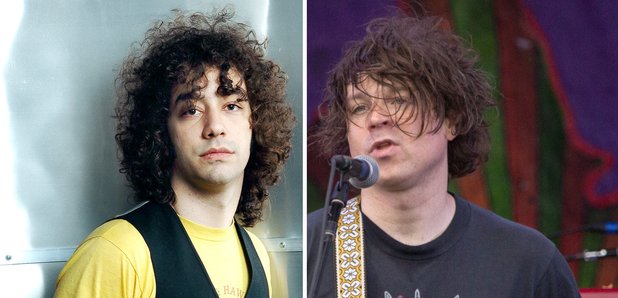 According to reports, the singer-songwriter has appeared to attack the band on social media, calling Albert Hammond Jr. "a more horrible songwriter than his dad".
Ryan Adams has appeared to lay into The Strokes on Twitter.
As NME reports, in tweets that have now been deleted, the Come Pick Me Up singer, took went straight for his former friend and their guitarist, writing: "Abert Hammond is a more horrible songwriter than his dad. If that's possible.
"It rains in Sthtrn CA & washes out the dirt
"As you were
"RA x (sic)".
In another tweet he went for the Last Nite band's frontman, writing: "Julian Casablancas: who got you strung out on lasagna tho?"
The news comes after Albert Hammond Jr. was forced to clarify his father's comments that the band were recording a new album.
The You Only Live Once rocker's fans got excited after Albert Hammond Jr.'s father revealed the group were recording a new LP with Rick Rubin.
However, it turns out Albert Hammond Sr. may have been having a bit of a senior moment, since his son took to Twitter to clear up his claims.
Sorry everyone we are not in the studio recording

— Albert Hammond Jr (@alberthammondjr) July 30, 2017
Forgive Albert Sr he got prematurely excited. A lot of unknowns and nothing worth speaking about at this time.

— Albert Hammond Jr (@alberthammondjr) July 30, 2017
We met and played a few music ideas for Rick to feel out a vibe but even a theoretical album plan would be years away, if at all.

— Albert Hammond Jr (@alberthammondjr) July 30, 2017
It's not the first time there's been friction between the rockers who used to be friends, with Albert Hammond Jr. claiming Ryan Adams supplied him with heroin.
In a lengthy excerpt from Lizzie Goodman's forthcoming Meet Me in the Bathroom book, the Last Nite rhythm guitarist talked about his struggle with drug addiction, and revealed frontman Julian Casablancas threatened to beat up Ryan Adams for being a "bad influence" when it came to the drug.
Talking about the incident, frontman Julian Casablancas mused: "Did I specifically tell Ryan to stay away from Albert? I can't remember the details, to be honest. I think heroin just kind of crosses a line. It can take a person's soul away. So it's like if someone is trying to give your friend a lobotomy — you're gonna step in."
However, as NME reports, Adams denied the claims, saying: "That's so sad, because Albert and I were friends. If anything, I really felt like I had an eye on him in a way that they never did."