Russell Brand Auditioned To Be In 5ive
11 June 2017, 09:00 | Updated: 10 July 2017, 13:54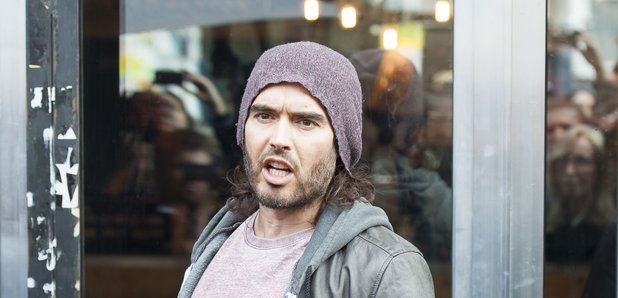 The Comedian and Radio X DJ told James Corden how he tried out for the 90s band.
Russell Brand has recalled how he once auditioned for 5ive.
The 42-year-old comedian revealed he tried to join the Keep On Movin' band during one of his drug-induced "frenzies" almost 20 years ago, and he turned up with a bottle of beer in his hand.
Appearing on The Late Late Show with James Cordon, he said: "As a young man, I made many mistakes, during one of my frenzies brought on by the methamphetamine, I thought that perhaps I'd do rather well in the boyband Five. I believe I sang More Than Words by the band Extreme.
"I'll recreate it if you want but it was a disaster then, and I think it would be even worse now."
But Russell - who welcomed his daughter Mabel into the world earlier this year with his partner Laura Gallacher - believes he could have brought a different edge to the band, who were comprised of Sean Conlon, Ritchie Neville, Scott Robinson, J Brown and Abz Love.
Speaking on a UK special of Corden's hit evening show, the Radio X DJ mused: "I could have been the maverick in the boyband. The troubled one, the first into rehab one."
Watch Russell and Matt swap clothes live on air:
You can listen to Russell LIVE on Radio X between 11am and 1pm every Sunday, or catch up with the best bits on this special podcast right here. And don't forget, you can contact the show at anytime, day or night via russell@radiox.co.uk.
LISTEN TO THE LATEST EPISODE OF THE RUSSELL BRAND PODCAST: