The Rolling Stones, The Who, Paul McCartney & More Tease "October" Legends Festival
3 May 2016, 12:00 | Updated: 16 April 2017, 23:50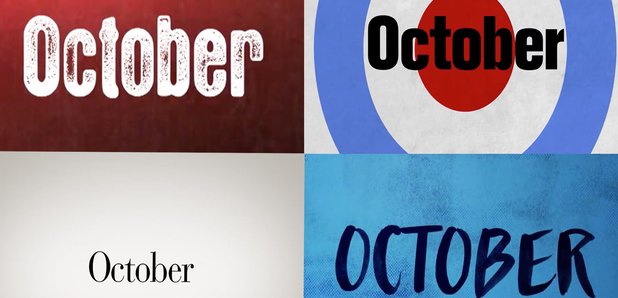 The likes of Neil Young and Roger Waters have also fuelled reports of a legends festival from the promoters of Coachella in October.
The Rolling Stones, Bob Dylan and Paul McCartney are among those who have released videos teasing a huge event in October this year.
The legendary acts - alongside The Who, Neil Young and Pink Floyd's Roger Waters - have released videos on their Facebook accounts, fuelling reports that they could be headed for a legends festival from the promoters of Coachella.
See the clips - which all tease the month "October" - below:
The Rolling Stones:
Paul McCartney:
Bob Dylan:
The Who:
Roger Waters:
Neil Young
It was previously reported that Goldenvoice - the company behind Coachella & Stagecoach - have plans for a festival including the rock n' roll artists this year, which some dubbed "Coachella in October" or "Oldchella".
According to Digital Spy, The Who's Roger Daltrey spilled the beans on Canada's Postmedia Network, saying: "I think it's us and Roger Waters on the same day," he said. "It's a fantastic idea for a festival. It's the greatest remains of our era."
He added: "It's a great idea. I just hope a lot of normal fans can get tickets before they get snatched up."
Picture: Facebook/The Who/Roger Waters/Paul McCartney/Bob Dylan