Robert Carlyle: Trainspotting 2 Will Make You Think F*ck. What Have I Done With My Life?
20 November 2015, 06:00 | Updated: 20 November 2015, 11:53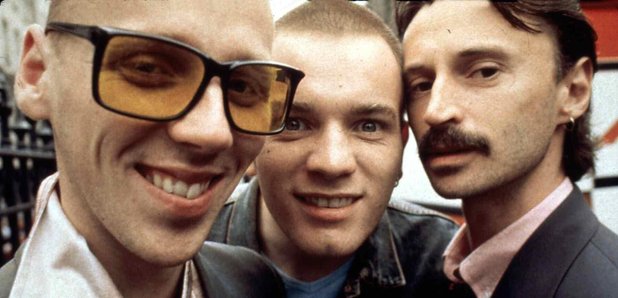 The actor says the script for the sequel is the best he's "f*cking ever read".
Trainspotting 2 is one of the most anticipated sequels of the decade, but - besides the fact the original cast, director and screenwriter are returning for the movie and it won't be named Porno - we don't know much about it.
But, Robert Carlyle - who plays Begbie in the film - thinks the sequel will live up to the hype and cause audiences to question their lives.
Speaking to NME, the actor revealed: "I tell you, this film is going to be quite emotional for people. Because the film sort of tells you to think about yourself. You are going to be thinking: 'Fuck. What have I done with my life?'"
The Scottish Star - who also appeared in The Full Monty and 28 Weeks Later - added that the film has a "certain unique quality" because it follows the characters 20 years on.
But for those looking for a happy ending for Begbie, Renton (Ewan McGregor), Sick Boy (Johnny Lee Miller) and Spud (Ewen Brenner), Carlyle's teased that all might not be well for all the characters.
"Without giving anything away, maybe some of them haven't really moved on", he said. "That's what the audience is going to have to go through with them."
He adds: "Have these four characters changed? Have they remained the same? Have they fucked it up completely? Have they achieved anything? And of course the audience are going to be asking themselves exactly the same questions. So it's a beautiful thing, this film."
With the 1996 classic featuring one of the most-loved soundtracks, it's yet to be confirmed what music has been chosen for its sequel, but expectations are high.
Those expectations aren't lost on the actor, who admits being part of the sequel is "nerve-wracking".
"People still quote lines to me on a fucking daily basis," he says. "I get it everywhere; I can't fucking escape it!"
Despite that, he's feeling pretty confident about the follow up with Danny Boyle at the helm.
"And though I'm obviously feeling a little bit tense about it because of the success of the first film, I'll tell you this: if anyone can pull it off it's Danny Boyle. He's the best director I've ever worked with, he's immense."