WATCH: Ringo Starr, Brian Eno, Toni Visconti Honour George Martin In Tribute Video
11 March 2016, 18:08 | Updated: 11 March 2016, 18:37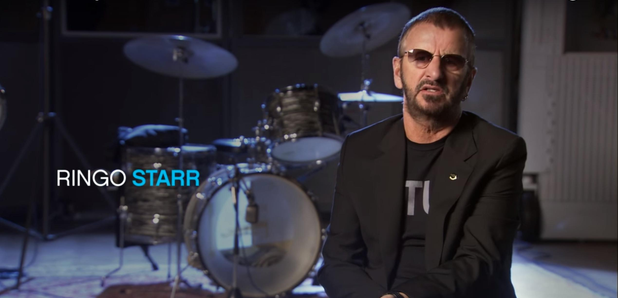 The video was posted to The Beatles' official YouTube channel.
Ringo Starr has joined artists in paying tribute to the "Fifth Beatle" George Martin, following the news of his passing this week.
The Beatles drummer has joined the likes of Brian Eno and Tony Visconti in honouring the late Beatles producer with a tribute video.
Watch the video below:
In the video Starr says: "When we first met George, we loved him because he took a chance on us."
Eno says the producer "brought a whole set of skills that really had never been associated with recording before into the studio and expanded music enormously."
Meanwhile Tony Visconti credited Martin with his whole career path, saying: "Before then I thought 'I can be a rock star. I wanna be a rock star. I wanna be on stage I wanna have the girls screaming at me. I want all that stuff. I want a limo. Everything'.
"But now I wanted to be George Martin."
George Martin passed away in the early hours of Tuesday 8 March 2016, aged 90.
Paul McCartney paid tribute to the producer with an official tribute on his website.