Ricky Gervais: "The Fans Are The Most Important Thing… Apart From Money"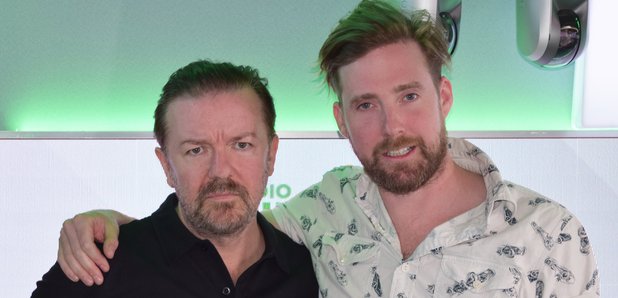 Speaking to Radio X presenter (and Kaiser Chiefs frontman) Ricky Wilson, the man behind David Brent discussed what his true priorities in life were these days…
…And it's YOU. We think.
He explained: "More and more now - and I know I come across as quite cynical and do the "[I'm] above it all" act - I realise that the FANS are the single most important thing, next to the work."
He went on: "They beat everything - they beat awards, reviews… they don't beat money, let's be honest."
Cracking on in a typical Gervais style, he tried to put everything in their right order:
"OK, so it goes work, money, fans, awards, reviews!"
Watch the clip here:
You can Listen Again to the Ricky Wilson show on our online player, or via the Radio X app now.
David Brent: Life On The Road is in cinemas now. Ricky Wilson is on Radio X every Sunday at 11am.