Ricky Gervais Says David Brent Film Will Be Last "Big Project" About The Character
27 April 2016, 16:07 | Updated: 27 April 2016, 16:11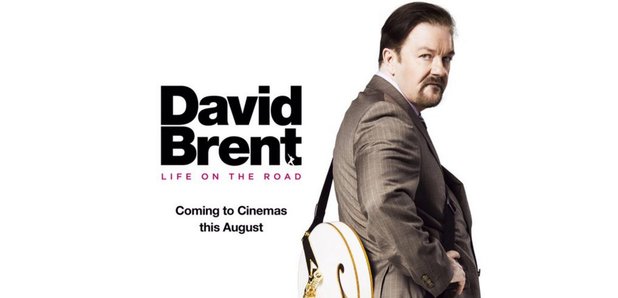 Gervais has suggested the upcoming movie could be The Office character's swan song.
Ricky Gervais has revealed that his Life On The Road film will be the last "big project" about the much-loved The Office character.
Speaking to Digital Spy, The Office and Extras creator, who is set to release new mockumentary film, David Brent: Life On The Road this summer, strongly suggested it will the last big outing for the cringe-worthy man.
"I said I'd never bring back The Office and I won't," he revealed. "This isn't that. This is David Brent now - what he's doing now."
The multi BAFTA and Golden Globe winner added: "There might be [things we] spin off from that - I want to bring an album out of the soundtrack and I want to do some live gigs, so he might pop up now and again.
"But as a huge big project - a series of David Brent, or The Office, or another movie? Probably not."
Watch the film's teaser trailer below:
Meanwhile, Ricky Gervais has teased details about the film's accompanying album Graham Norton, which he says will have 15 to 20 tracks.
Talking about the thrill of bringing out a real album, he added: "I'm a frustrated, failed musician. It's great because I've got a get out clause.
"It's ironic, but it's still so much fun playing with a rock band."
Razorlight's Andy Burrows, who is in Brent's "brilliant" band, posted a snap of the Brent and his 'bandmates' below:
we're mixing the David Brent & Foregone Conclusion album now, it's sounding AMAZING! Just can't wait to share it... pic.twitter.com/vRBBJeJPTH

— Andy Burrows (@andywburrows) April 5, 2016
The film, which follows David Brent as a cosmetics sales rep and a wannabe musician, is set for release on 19 August.