Ricky Gervais Teases David Brent Album Details For Life On The Road Movie
11 April 2016, 18:14 | Updated: 11 April 2016, 18:15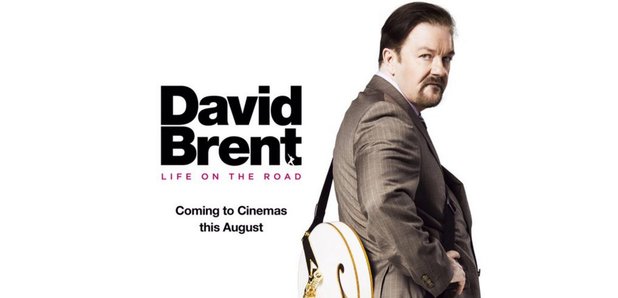 Former Razorlight drummer, Andy Burrows, features in David Brent & Foregone Conclusion.
Ricky Gervais has teased details about his upcoming David Brent album, which will accompany his forthcoming Life On The Road movie.
David Brent: Life On The Road, which depicts his life 12 years after The Office, will see the antihero attempt to make it big in the music business.
Gervais has now confirmed the character's real album will feature "15 [to] 20 tracks" and include titles such as Native Americans and Lady Gypsy.
Speaking about David Brent's release on The Graham Norton show, he revealed: "It's his dream come true. All these songs like, Lady Gypsy and Native American and Equality Street... he's trying to change stuff."
Talking about the thrill of bringing out an real album, he added: "I'm a frustrated, failed musician. It's great because I've got a get out clause.
"It's ironic, but it's still so much fun playing with a rock band."
Gervais also added that Razorlight drummer Andy Burrows is among those in his "brilliant" band. The Up All Night rocker recently shared a picture on Twitter, which shows Brent taking centre stage during a moody photoshoot.
we're mixing the David Brent & Foregone Conclusion album now, it's sounding AMAZING! Just can't wait to share it... pic.twitter.com/vRBBJeJPTH

— Andy Burrows (@andywburrows) April 5, 2016
We wouldn't have expected any less.
The film, which sees David Brent 12 years on from The Office, and follows his life as a cosmetics sales rep and a wannabe musician, is set for release on 19 August.
Watch the trailer for David Brent: Life On The Road below...
Picture: Twitter/Ricky Gervais