Remaining Lostprophets members to form new band
1 May 2014, 06:00 | Updated: 1 May 2014, 18:48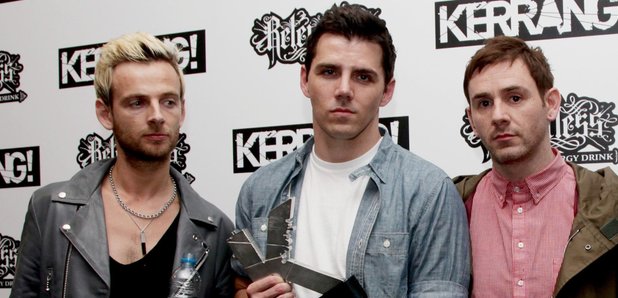 Former Thursday frontman Geoff Rickly has confirmed that the remaining members of Lostprophets are forming a new band.
The name of the project has yet to be revealed but, talking to Radio Cardiff, Rickly said that he was working with them through his label, Collect Records.
Lostprophets announced their split last year after frontman Ian Watkins was charged with child sex offences. He went on to plead guilty to a series of offences and was jailed for 35 years.

"I've been talking to the remaining members of that band because they're really good guys and I want to be a part of what they do," Geoff Rickly said.

"I want to be a part of their second chance because people don't really think of what happens to the other members but that took away their life. They had to give up their career, they had to give up everything they had worked 15, 17 years for. They had no idea this was going on, it hit them so hard.

"I would talk to them on days they didn't want to get out of bed and they're all fathers. What happened is just devastating for them."

Rickly said that he bonded with the other members of the band when they toured together as they were all 'young family men' but he didn't really know Watkins - who he described as a 'rockstar' type.

"It's been my honour to work with them on my new band from a label perspective and it's so good," Geoff continued. "People are not going to know what hit them when the new stuff comes out.

"It's like everything I grew up on, like a little bit of New Order, a little bit of Joy Division, a little bit of The Cure. It's just so forward thinking and its also like all the roots are everything I've ever loved from goth music... it's just really cool man, I think like if there was ever a group of people that needed a second chance it was those guys and they are going to take full advantage of it. I'm really proud of them."