Rage Against The Machine To Form Supergroup With Public Enemy & Cypress Hill?
19 May 2016, 09:43 | Updated: 19 May 2016, 12:39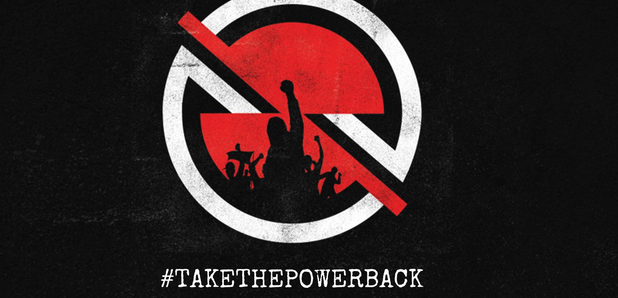 Reports suggest the Killing In The Name band will be joining forces with members from the US hip-hop groups.
Rage Against the Machine are reportedly set to form a supergroup with members of US rap groups, Public Enemy and Cypress Hill.
The Killing In The Name band teased fans with a countdown clock yesterday, which appeared on a new, Prophets Of Rage website, along with the hashtag #TakeThePowerBack.
https://t.co/75MECE1j0j #TakeThePowerBack pic.twitter.com/CqGGIGK9Z9

— RageAgainstheMachine (@RATM) May 17, 2016
The hashtag refers to a song on Rage's self-titled 1992 album, while Prophets Of Rage is a Public Enemy Song.
Now, according to Billboard, some members of Rage, Public Enemy Cypress Hill and Public Enemy are set to form a supergroup.
A source told the outlet that three-quarters of RATM - guitarist Tom Morello, bassist Tim Commerford and drummer Brad Wilk - will join Public Enemy's Chuck D and Cypress Hill's B-Real.
They added that Zack de la Rocha will not be involved in the project.
With the countdown due to end on 1 June, however, we don't have very long to wait for confirmation.
Picture: Prophets of Rage website