Radio X To Host Special Viola Beach Album Playback With Tributes From Family Members
25 July 2016, 10:00 | Updated: 25 July 2016, 17:00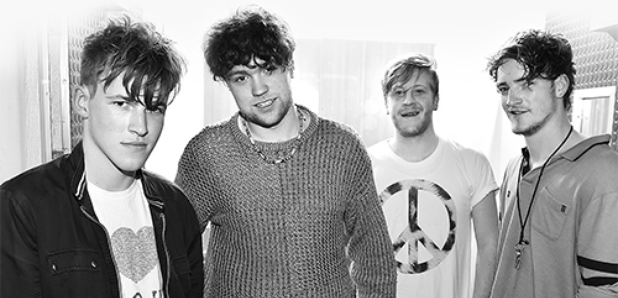 Listen this Thursday from 9pm to hear the band's debut album, with dedications from their loved ones and fellow musicians.
Radio X are set to host a very special album playback this Thursday, showcasing Viola Beach's debut LP ahead of its release on Friday (29 July).
Following the tragic death of band members, Kris Leonard, River Reeves, Tomas Lowe, Jack Dakin, and their manager Craig Tarry - who lost their lives in a car crash earlier this year - the decision was made to release their album posthumously in honour of their memory.
Communion's Maz Tappuni, who worked closely with the four-piece, will play all nine tracks from the band's self-titled LP, interspersed with tributes and testimonials from their loved ones and family members.
The one-hour-show will also feature words from fellow musicians Eliza and the Bear, and Blossoms- who the young Warrington hopefuls supported on tour.
To hear the album playback, tune into Radio X on Thursday 28 July from 9pm.
Boys That Sing - which was originally issued via the Communion Singles Club in January - will be the lead track on the album.
Listen to it below:
Pre-order the album here

In a statement, the band members' families said: "We are tremendously proud of everything the boys achieved in such a short space of time. Craig, Jack, Kris, River and Tom shared a huge passion, talent and dedication to music.
"We believe the best way to celebrate our sons' lives is to release an album of their songs.
"This is their legacy and we know deep in our hearts that the boys would want the world to listen to the music they poured everything into. This was only the beginning for them and these nine songs were written with every intention to be shared, heard and, most of all, enjoyed."
See the album's tracklisting below:
1. Swings And Waterslides
2. Like A Fool
3. Go Outside
4. Cherry Vimto
5. Drunk
6. Really Wanna Call
7. Call You Up
8. Get To Dancing (BBC Session)
9. Boys That Sing