WATCH: Gamer Livestreams New Zealand Earthquake
14 November 2016, 17:13 | Updated: 7 September 2017, 10:50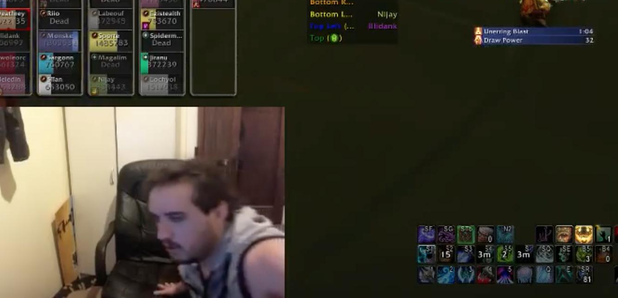 See the moment the Wellington man got caught in the 7.8 magnitude earthquake while playing World Of Warcraft.
A Kiwi gamer has gone viral after he accidentally livestreamed the moment the New Zealand earthquakes hit the city of Wellington.
Delrio Sierra was busy playing World Of Warcraft with his online friends when his the walls began to shake. Unfortunately his cyber buddies weren't quite as concerned as they should have been.
Watch the moment it all unfolded below:
WARNING: This video contains explicit language and very unsympathetic friends.
And yes, he does carry on playing.
The 26-year-old gamer said of the event: "I am fine after the 'quake, was a little excited by it, also the the guys that were on the stream were just having some banter and there is no hard feelings at all, we are all still mates.
He added: "I did hit my knee pretty hard and got some gnarly cat scratches when trying to catch my cats to evacuate for the tsunami warnings."
We suppose all's well that ends well, but a 7.8 magnitude is definitely no joke.
Photo/Video credit: Delrio Sierra