This Woman Thinks Her Washing Machine Sounds Like Danny Dyer
13 December 2016, 11:21 | Updated: 7 September 2017, 10:50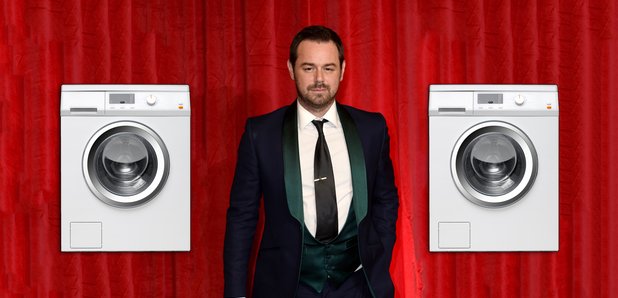 The council worker from Surrey reckons her appliance sounds just like the cockney geezer.
A woman and her washing machine have gone viral after claims it has an uncanny resemblance to Eastenders star and all-round geezer, Danny Dyer.
As reported by Caters Clips, Lesley Hazeldine from Knaphill, Surrey reckons her rather noisy Hotpoint machine sounds like Danny Dyer saying:"Come On Then!"
Watch the video of Danny - er, we mean the washing machine and decide for yourself here.
Explaining why she chose to share her video on Facebook, 48-year-old council worker said: "I've had the machine for over four years, and it's a great washer, but it's always been quite noisy.
"I was sitting in my front room one day and my washing machine was on when I heard it saying, 'Come on then, come on then.' "
Can you hear it? Let us know below:
Photo: PA/iStock Getty