This Legend Is Taking Her Amputated Leg Everywhere...
18 January 2017, 16:31 | Updated: 7 September 2017, 10:50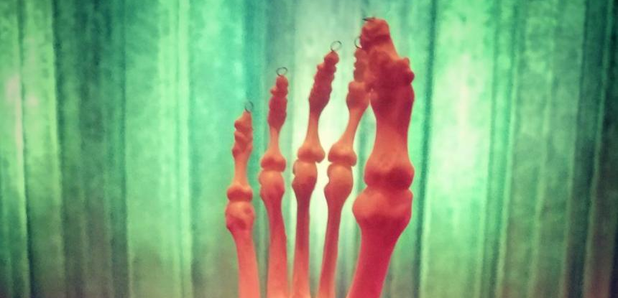 Cancer survivor Kristi Loyall lost her leg last year, but didn't let it get her down.
Kristi Lovall was forced to have her leg amputated after losing it to cancer last year.
But, rather than being defeated by the loss, she set up an Instagram account for the skeleton of her former limb, and took it (or most probably a representation of it) along with her.
In an Instagram account named onefootwander, Kristi looks on the bright side of life, taking her loose limb around with her and giving it novel uses.
It not only makes a decent hair brush, but it's also a great cat scratcher...
And a babysitter...
Here she is with her foot at the movies.
Here's her old leg playing on a train track, which we wouldn't usually encourage... but its already dead anyway.
And here it is just chilling out at home.
Whether she's out on the road, or just hanging at home, there's no way you can accuse Kristi of not having a sense of humour about it.
Sometimes you might even say she puts her foot in her mouth...
Legend.
Kristi, who had her leg amputated back in April 2016 set up a gofundme page after the prosthetic limb she was fitted with was deemed not to be "medically necessary," since it was not the most basic model.
Find out more about Kristi's journey here.