Woman Does The Black Keys On The Spoons, And It's Epic
5 November 2016, 08:00 | Updated: 7 September 2017, 10:50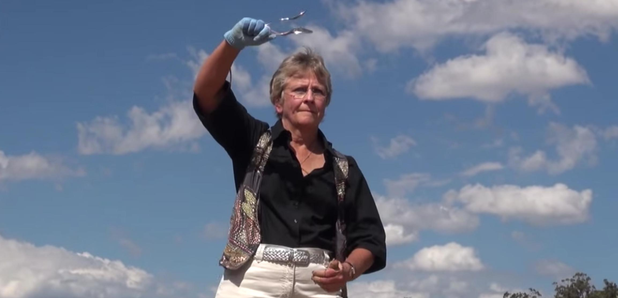 See Deb "Spoons" Perry absolutely smash her cover of the band's Lonely Boy.
Deb "Spoons" Perry has quite the musical talent - covering her favourite hits on the spoons (yeah, as in the things you eat with). Her latest video shows her playing the Black Keys' Lonely Boy in a barren Aussie field.
She's obviously loyal to her homeland, as the video begins with Debs feeing kangaroos. We're not even kidding.
Watch the video, courtesy of Cool Accidents, from 0:50 below.
The Australia's Got Talent finalist is a big fan of the band after they were recommended to her by her son, and now Lonely Boy is part of her "rocking spoons" set. Amazing.
After being told she had naturally good rhythm, she was taught to play the spoons by an elderly man, Danny, in The Stoned Crow Wine bar in her native Australia.
Can we hang out with her now please?
Photo: YouTube/Cool Accidents