Woman Finds Last Fiver Worth £50K, Gives It To Charity
22 February 2017, 09:00 | Updated: 7 September 2017, 10:50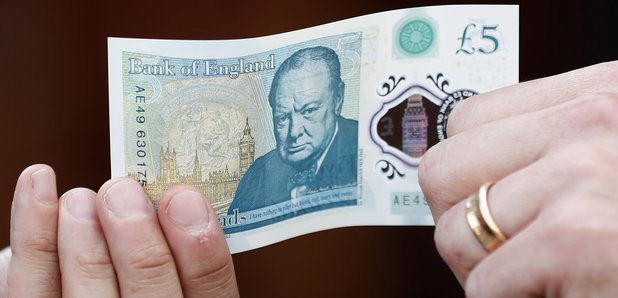 The third Jane Austen engraved polymer £5 note created by Graham Short is said to have been found.
For any of you still checking your polymer £5 notes on the off-chance it was one of the limited edition versions worth £50,000, you need not bother because the search is over.
The note, which features a Jane Austen engraving by Graham Short, has been sent back to the Tony Higgins Haig Gallery by the woman who found it to "help young people".
See it here:
The letter, which was signed with a "Jx" and posted onto the Tony Higgins Haig Gallery's Facebook page, reads: "Tony
"It was lovely to speak to you today. £5 note enclosed. I don't need it at my time of life. Please use it to help young people".
Replying to one astonished user, the gallery wrote in the comments section: "It's wonderful and so humbling to know that there are such kind souls in the world. We're very excited to see this note become something amazing for younger individuals who need help."
A further statement on their websitereads: "The £5 note spent in Northern Ireland has been discovered, and donated back to the gallery to use for Children in Need, helping make a better life for young persons across the country.
The lady who found the note has surprised us all by sending it to the gallery and asking that it be used to help young people.
Currently we are contacting outlets connected to Children in Need to try and give this to a good cause so we honour the request of the lucky woman who originally discovered the note.
Stay tuned for more information as the story develops over the following days!"