WATCH: Woman Hears Opening To Toploader, Changes Outlook On Life
20 May 2016, 13:32 | Updated: 7 September 2017, 10:50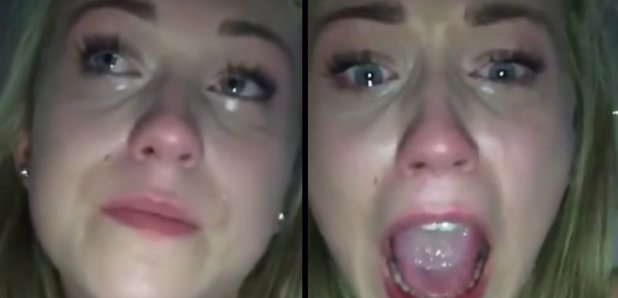 See Chloe go from devastated to ecstatic in the space of one second.
Toploader's version of Dancing In The Moonlight is one of those tracks that makes people smile as soon as they hear it.
But this girl's reaction to hearing the song is so dramatic, you'd have thought she just won the lottery.
According to Storyful, Chloe was on holiday in Butlins when she started crying, due to thinking she'd broken her friend's phone.
The young holiday-maker wasn't down for long, however, experiencing a complete turnaround in emotions after hearing the opening notes to the track - made famous by Toploader in 2000.
Watch the video below:
Phone? What phone?
If only that worked as well with babies.
Actually, if YouTube has taught us anything, it's that babies tend to prefer inappropriate rap songs...
Magic.