Woman Complains To Amazon After Being Sent An Anal Sex Toy & Gets A Classic Response...
19 May 2016, 09:00 | Updated: 7 September 2017, 10:50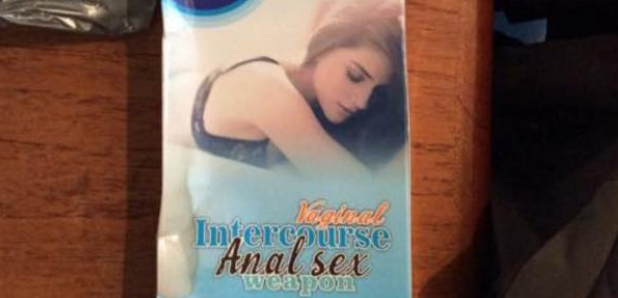 They weren't backwards about coming forwards.
We've all received the wrong order online at least once in our lives, but when Noeleen Green ordered jewellery on Amazon, she was more than a little miffed to realise she'd been given an anal sex toy instead.
Taking to Amazon's Facebook page, she took a pic of the item with a long message of complaint, which read: "In case of any pixelation I will just confirm it is a Vaginal Intercourse Anal Sex Weapon! So instead of a belly bar I have received a weapon of mass anal destruction!!!
"Needless to say this does not fit the description of the item I had ordered!"
See her full post below:
Noeleen may have taken the mix up pretty badly, but Amazon's customer service rep, Shari, responded in an absolutely hilarious fashion... by basically shoehorning in as many bum-related innuendos as she possibly could.
She wrote: "I can only imagine how bummed you are, Noeleen. We're here to help and want to get to the bottom of this. Did you order the belly bar from a seller on our site? If so, we'll happily stand behind you if they're unable to help."
See their full post below:

Top banter marks, however, go to Facebook user Kain Davison, who made this cracking joke underneath her complaint.

Legend.