Wine Condoms Are A Thing, And They're Actually Genius
1 November 2016, 14:00 | Updated: 7 September 2017, 10:50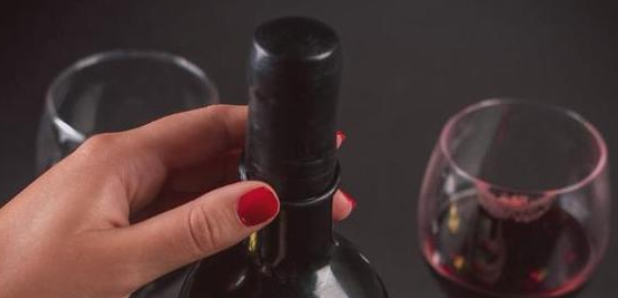 Someone has invented condoms for your wine and they're surprisingly useful.
We all know it's important to use protection. But now you no longer need to be wary of... ahem... "early spillages" in other aspects of your life, thanks to the world's first wine condom.
Billed as "the next big thing in wine," the wine condom is a bottle stopper with a difference.
As Metro Online reports, the little gizmo can save up to two inches worth of storage space in your fridge, plus it's portable - for on the go protection wherever you are. Also, more crucially, its funny.
See a picture of the condom demonstrated below:
Condom for your wine, anyone? MT @indy100 They're not what they sound like https://t.co/d2dchhhjqf pic.twitter.com/kffGV4SJPr

— EverThoughtOfTrying (@ThoughtOfTrying) October 28, 2016
Talk about a conversation starter at your dinner table this Christmas. Granny is going to lose it.
Mitchell Strahan is the genius behind what claims to be the "most functional wine stopper," and his invention has brought plenty of media attention.
"Wine condoms are funny and an obvious conversation starter at any party or gathering among friends," says Strahan.
So, if you're looking for a stocking filler for that someone special this year, treat them to a box of Wine Condoms.
Picnic in the park? No sweat. Unforeseen early night with half a bottle left? Forget about it.
The wine condom has you covered EVERY TIME.
Photo: winecondoms.com