Will Smith Has Turned Into Uncle Phil & People Are Losing It...
16 March 2017, 11:17 | Updated: 7 September 2017, 10:50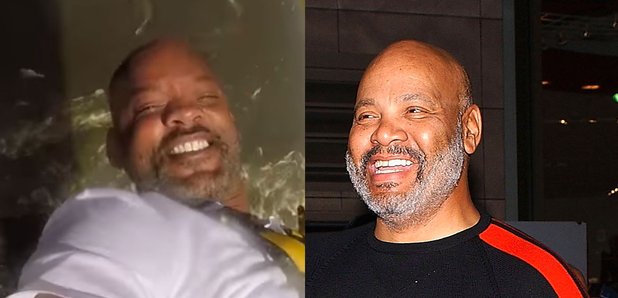 The Hollywood actor shared a video of his bungee jump and looked uncannily like his former TV uncle.
Will Smith proved his mettle recently by bungee jumping 111 metres above the Zambezi River at Zimbabwe's Victoria Falls.
Watch the full bungee jump in action our video:
Credit: Tony Barnett via Storyful
However, eagle eyed fans couldn't help noticing that when he was upside down, Smith looked a lot like Fresh Prince Of Bel-Air's Uncle Phil, who was played by the late James Avery.
See some of the best reaction's here.
When did Will Smith become Uncle Phil??? pic.twitter.com/XzZrKaxBOj

— Calev (@_calev) March 12, 2017
WILL SMITH LOOKING LIKE UNCLE PHIL pic.twitter.com/hS5lyftbA5

— Abdinoor² (@abdinoorx2) March 14, 2017
Holy shit Will Smith is becoming Uncle Phil pic.twitter.com/rBYMzMXUHA

— pauly casillas (@PaulyPeligroso) March 12, 2017
If that doesn't freak you out enough already, as Joe.co.uk notes, James Avery was actually younger when he started playing our favoutire uncle (after uncle Albert, of course) than 48-year-old Will Smith is now.
Crazy.
Credit: Tony Barnett via Storyful