This Is Who America Hates Most Out Of Donald Trump And Nickleback...
12 May 2016, 13:30 | Updated: 7 September 2017, 10:50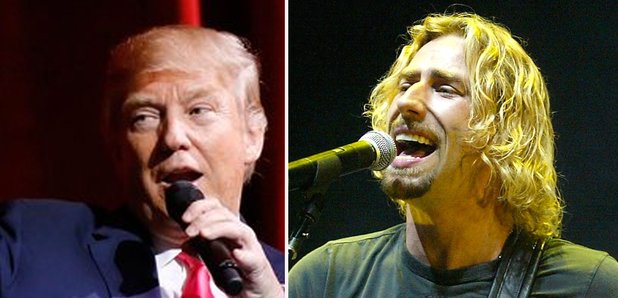 See how Trump fares compared to the Canadian band, lice and hipsters.
It's fair to say that Donald Trump is disliked by a fair few people, but a poll has tried to establish just how much.
As reported by The Independent, a poll conducted by Public Policy Polling asked participants if they had a high opinion of Donald Trump in comparison to a variety of unpopular subjects, and it discovered some interesting results.
According to the survey, Trump was more hated than Nickelback, proving less favourable than the Canadian pop-rockers by 5 points.
The presumptive republican candidate was also found less popular than lice by a whopping 26 points and hipsters by 7 points.
It's not all bad for the property tycoon, however, who came out on top when compared to haemorrhoids and cockroaches, winning by 6 and 4 points respectively.
Well, he does really want to "win".
It looks like Nickelback just can't seem to catch a break, however, with a paper recently published about why people love to hate them so much.
See Finnish university student, Salli Anttonen's, findings below: