WATCH: Saturday Night Live Parodies The Pepsi Advert
10 April 2017, 12:01 | Updated: 7 September 2017, 10:50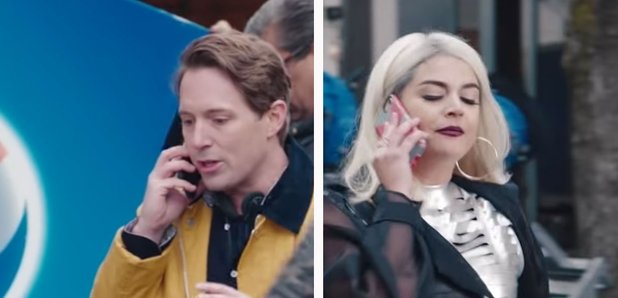 The comedy sketch show recreated what may have happened behind the scenes of the controversial campaign.
Last week saw Pepsi release their controversial advert, featuring Kendall Jenner. Unsurprisingly... SNL have parodied it.
A clip from the comedy sketch show takes us behind the scenes of the advert, showing the director's thought process during the shooting.
Watch it here:
The sketch, which stars Beck Bennet as the director - sees him call various friends to pitch his idea- all for it to fall very flat.
Unfortunately for Bennet, there's not enough time to re-write his ad, as Kendall - played by Cecily Strong - is already on set to shoot her "cute" part.
Funny as it was, it seems there was no need to really parody the Pepsi ad itself, since The Chemical Brothers seem to have predicted it all back in 1999.
Rosario Dawson - who starred in their Out Of Control video - was quick to note the resemblance in a tweet which read: "Eerily reminiscent of Chemical Brothers"Out Of Control"vid we shot in Mexico City ~15 yrs ago sadly minus the point".
Eerily reminiscent of Chemical Brothers"Out Of Control"vid we shot in Mexico City ~15 yrs ago sadly minus the point: https://t.co/LTI9mJ7zjS https://t.co/DqBjKdQylS

— Rosario Dawson (@rosariodawson) April 4, 2017
Last week, Pepsi apologised for their advert, writing on Twitter: "Pepsi was trying to project a global message of unity, peace and understanding. Clearly we missed the mark, and we apologise. We did not intend to make light of any serious issue," the company said. "We are removing the content and halting any further rollout. We also apologise for putting Kendall Jenner in this position."
See their original commercial here: