WATCH: The Rock Reacts To His First Ever WWE Match
5 October 2016, 14:12 | Updated: 7 September 2017, 10:50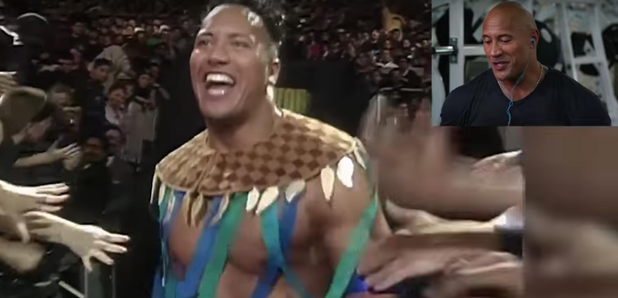 Let Dwayne Johnson take you back to the days of his "Chia Pet" hair
Dwayne "The Rock" Johnson might be a massive Hollywood superstar, best known for his roles in The Fast and Furious franchise.
But any wrestling fan worth their salt knows he got his big break on WWE (which was then called WWF) back in 1996, following in the footsteps of his dad and grandfather.
Now, The Rock has looked back on his very first match for his new Rock Reacts series, commenting back on his "pineapple" haircut on that fateful night at Madsion Square Gardens on 17 November 1996.
Watch him in action below:
Big hair for a big moment.
Watch the full video at network.wwe.com
Photo: YouTube/The Rock