WATCH: Rick Astley Covered AC/DC's Highway To Hell, And It Wasn't Half Bad
15 August 2016, 12:00 | Updated: 7 September 2017, 10:50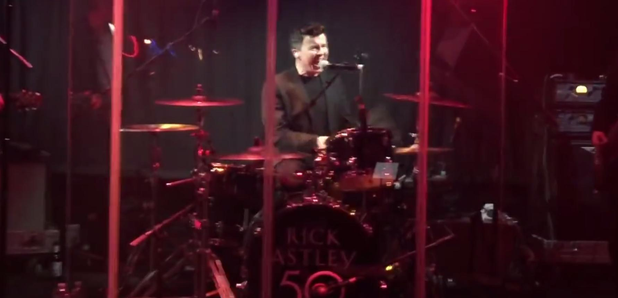 The Never Gonna Give You Up singer showed off his drumming skills at The Troubadour in West Hollywood last week.
When you say the name Rick Astley, you don't immediately think rock 'n' roll.
But when the British crooner returned on stage for an encore during his showcase at West Hollywood's Troubadour last Thursday (11 August), he decided to sing AC/DC's Highway To Hell and show off his drumming skills at the same time.
Watch him in action, in a video uploaded by YouTube user bludog3, below:
Sitting at his drum kit, Astley joked: "Do you want to rock? Yes I know me saying that probably sounds a bit weird.
"But in an alternate universe, this is what could have been."
Astley - who recently reached No.1 in the UK album charts with his 50 album - also revealed the drums were the first instrument he learned to play, adding that "counting in" the classic 1979 AC/DC track is "one of the best feelings in the absolute world".
Photo: YouTube/bludog3