WATCH: Napoleon Dynamite Stars Reunite For Burger King Ad
30 November 2016, 14:01 | Updated: 7 September 2017, 10:50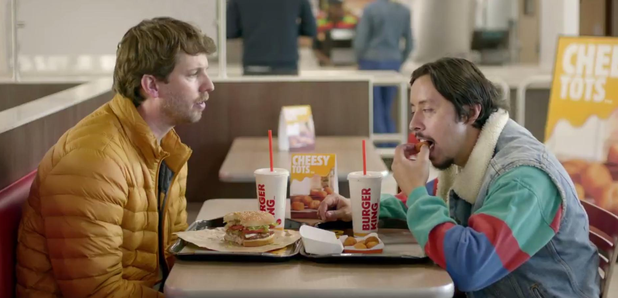 The actors who played Napoleon, Pedro are back to promote the fast food chain's cheesy tots.
If you were in uni anywhere near the mid-noughties, then you'd remember the weird and wonderful Napoleon Dynamite.
But, if you've never watched the 2004 cult movie, then you would have definitely seen someone wearing a Vote For Pedro T-shirt.
Now best pals Napoleon and Pedro (played by Jon Heder and Efren Ramirez) -have reunited for a Burger King ad. And it's all in aid of their beloved cheesy tots.
Watch the new ad below:
The comeback you've been waiting for is here: Cheesy Tots. #CheesyTotsAreBack pic.twitter.com/29gaEv0e1o

— Burger King (@BurgerKing) November 29, 2016
Yep. Still got it.
Fans of cheesy tots might want to get a move on, though, as the fast food chain revealed they'll only be available for "a limited time".
Photo: Twitter/Burger King