WATCH: This Man Breaking Down In Tears On A 100m High Glass Walkway Is All Of Us...
11 May 2016, 17:29 | Updated: 7 September 2017, 10:50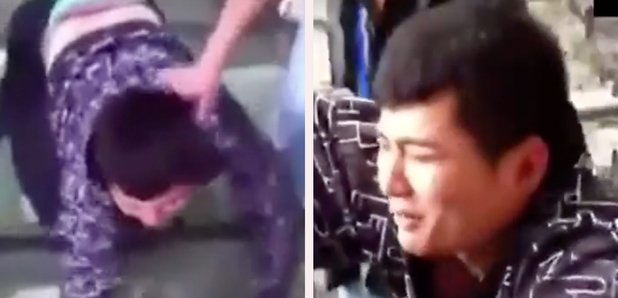 The 65 metre long and 100 metre tall walkway was built along mountain rocks in a Chinese national park.
We've all been caught in a situations on holiday we'd rather not be in, where one minute you're walking on a sandy beach, and the next you're suddenly confronted with your biggest fear.
For some of it could be crossing paths with a spider, for others it might be trekking up a dangerously steep path, but for this guy it was a 100 metre high glass walkway.
A video is doing the rounds which captures the moment a tourist faced his biggest fear by crawling on the transparent walkway in southwest China's Guizhou province, and its fair to say he's absolutely petrified.
Watch the video below:
Suffering from what looks like a complete panic attack, the horrified tourist can be seen crying with his eyes closed as he crawls along the walkway on his hands and knees.
We totally don't blame him one bit.
Picture: YouTube/People's Daily China