WATCH: Killer Clown Gets Punched As Prank Backfires
12 October 2016, 16:51 | Updated: 7 September 2017, 10:50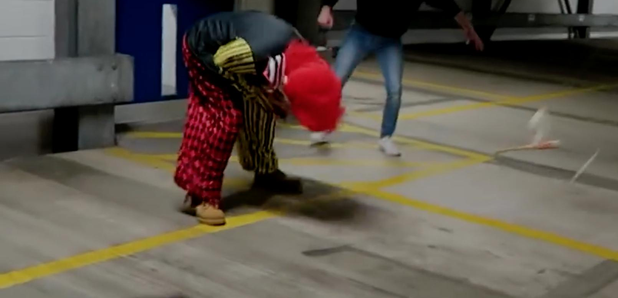 Find out what happened when a man dressed as clown pranked the wrong guys.
We can all agree that this whole Killer Clown craze is getting out of hand.
But very few people will feel sorry for YouTuber, Kick It With Ash, who pranked a whole host of people while donning a scary clown suit and wielding a baseball bat.
Unfortunately for him, he eventually met the wrong guys, and ended up getting punched in the face because of it.
Watch what happened below:
Now we're not in anyway condoning violence towards anyone... even if we're taking this video with a HUGE pinch of salt. Well, we won't say it, but you get the point:
Photo: YouTube/Kick It With Ash