WATCH: Irish Family Try To Catch A Bat In Their Kitchen
6 September 2017, 16:12 | Updated: 7 September 2017, 10:50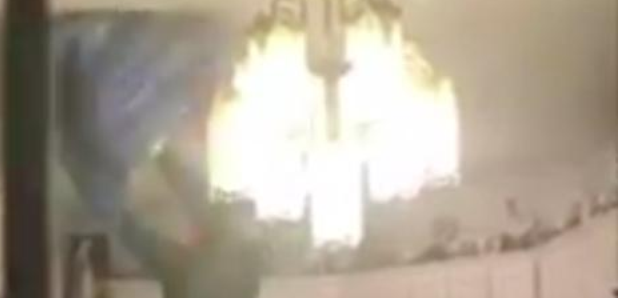 This is the video currently taking the internet by storm, as an Irish family attempt remove the animal from their home.
Tadhg Fleming captured the hilarious moment his dad, Derry, tried to capture the bat in a tea towel.
The video was posted on Tadhg's Snapchat story and also on his Facebook page and has since been shared thousands of times.
The video begins with Derry attempting to catch the bat with a tea towel and Tadhg even trying to use his hands.
But along with his mother Maureen, Tadhg retreats out of the kitchen to watch through a door at his father's failed attempts to capture the bat.
"Catch him Derry," Tadhg shouts on the video.
"That's it bigger towel, get him now quickly.
"Catch him, you're doing great, you're doing great."
The chaos in the kitchen is only heightened by the dog weeing on the floor to shouts of shock from the family.
Finally the bat is caught and released with a reassuring message at the end of the clip that "no bats were harmed" in the filming of the video.