WATCH: This Guy Ate A Blended Up Vinyl For A Very Stupid Reason...
20 April 2017, 17:00 | Updated: 7 September 2017, 10:50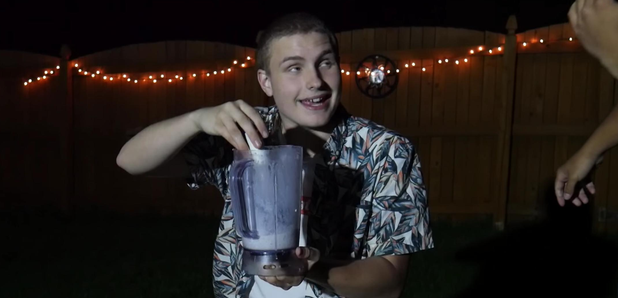 The Redditor vowed to eat a blended copy of Kendrick Lamar's debut album if the rapper didn't release a surprise LP.
You can find people doing some pretty stupid things online these days, but this has to be one of the most foolhardy things we've ever seen by far:
A Redditor by the name of CousinTyrone was so convinced Kendrick Lamar would drop a second surprise album on the Easter holidays, that he vowed to eat a vinyl copy of the rapper's first album Good Kid, M.A.A.D City if he didn't.
Needless to say, it didn't come out on the day CousinTyrone predicted, so he decided to eat his words... and the vinyl blended up with ice cream.
Watch his video and prepare yourself for some very strong language and stupid behaviour.
For those thinking it wasn't just a stupid, but deadly move due to the toxic chemicals that could be found in the record, you need not worry because apparently they did their homework.
Comeback Charlie - who uploaded the video to YouTube channel - writes: "Just to be clear, we got into contact with Poison Control prior to the making of this video. It was relayed to me multiple times that there is no chemical risk to consuming a vinyl record, and our only concern was the shards' effect on Tyrone's digestive tract."
So just the risk of a punctured intestine then? Brilliant.
Photo: YouTube/Comeback Charlie