Watch This Adorable Elderly Woman Dance To Daft Punk In London
26 April 2017, 15:28 | Updated: 7 September 2017, 10:50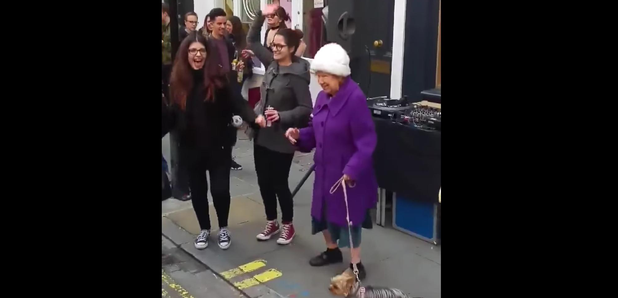 The OAP kicked-off a dance party by getting down to Around The World on the streets of Soho.
Footage has emerged which sees an elderly lady dancing to Daft Punk, and being totally adorable while she does it.
The clip - which was taken just off London's Carnaby Street - sees the older woman getting down to the famous French duo's Around The World hit while holding her pet dog.
Watch her in action, courtesy of Daftworld, here:
We're not sure what's more impressive about the clip; the fact that she doesn't miss a beat, or that she manages to get a pretty decent crowd involved too.
Legend.
Photo: YouTube/Daftworld