Aussie Jumps Into Croc-Infested Waters To Impress Girl, Doesn't Regret It
22 March 2017, 09:00 | Updated: 7 September 2017, 10:50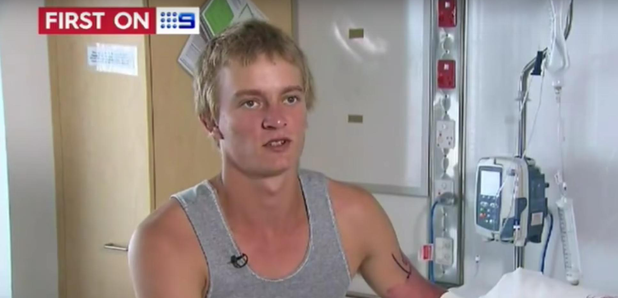 Watch his incredible interview and find out if he got to take out the British backpacker.
An Australian man has gone viral after his drastic attempts to impress a British backpacker almost saw him killed by a crocodile.
Lee De Pauuw decided to jump into Crocodile-infested water to prove the animals were less likely to attack locals, and boy was he wrong.
Watch him explain his actions here:
Wow.
Luckily the North Queensland native managed to save himself by gauging the crocodile in the eye, but it could have gone very differently.
Unbelievably enough, the Aussie managed to bag a cinema date with the Brit, who he called "beautiful, caring and kind".
But when it came to whether he regretted his actions, he simply responded: "Haters gonna hate".
Unbelievable.
Credit: 9news.com.au