WATCH: Arsenal Goalkeeper Petr Cech Drums To Linkin Park
17 November 2016, 08:00 | Updated: 7 September 2017, 10:50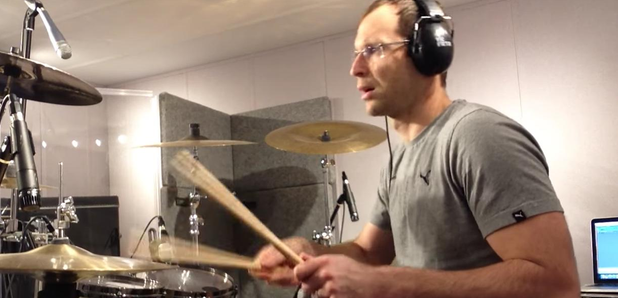 The Premier League footballer proved saving goals isn't his only talent.
Arsenal goalkeeper Petr Čech has posted a video of himself playing drums to Linkin Park today (1 November).
The Premiership footballer proved that saving goals isn't the only thing he can do with his hands, posting a video of his drum cover to band's Iridescent single, from their 2010 A Thousand Suns album.
See the Czech goalie in action here:
Watch Linkin Park's original video for the song, which featured on the soundtrack to the third instalment of Transformers, below:
Linkin Park aren't the only rockers the Gunners goalie has paid tribute to.
Čech has also drummed along to System Of A Down's Toxicity, Stereophonics' Have A Nice Day, Foo Fighters Walk and Nirvana's In Bloom.
Watch him perform In Bloom here:
See him tackle the Stereophonics below:
Legend.
Whether you're an Arsenal fan or not, we can all agree that Čech has massive talent.
In the comments section of his Foos cover, the footballer writes: "I could have played the song 15 times , take the best parts and put it together ... But to have a perfect cover was never my goal... I started playing drums in march 2010 ! i just wanted to show you what is possible to do in a short period of time with not much time to practice either... there is always a way to achieve something if you want to... "
See him perform their Walk track below:
Dave Grohl would be proud. He was in Nirvana after all..
Photo YouTube/Petr Cech