Watch The Moment An America's Got Talent Contestant Got Shot By A Flaming Arrow
3 August 2016, 10:00 | Updated: 7 September 2017, 10:50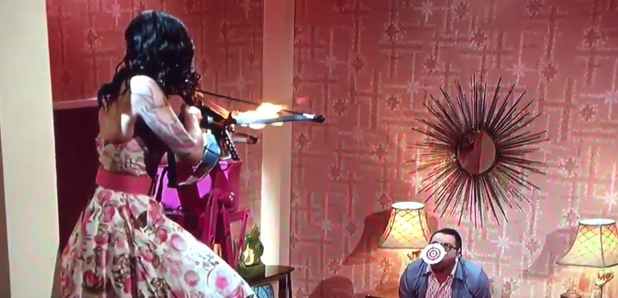 Ryan literally got it in the neck from his fiancée Amber, when their act went wrong live on the talent show.
Footage of a couple auditioning for America's Got Talent has gone viral, after it sees a woman accidentally shooting her fiancé in the neck with a flaming arrow.
Soon-to-be-married daredevil couple Amber Lynn Walker and Ryan Stock performed their act on the show this Tuesday (2 August), which unfortunately saw Ryan get a flaming hot arrow straight to the neck and chest when she missed her target.
Watch the dangerous fail, posted on Twitter by Joe C below:
CLOSE CALL: Someone almost just got seriously hurt on live tv on #agt. pic.twitter.com/Ej2NLs6VZf

— Joe C (@itsthejoeshow) August 3, 2016
Luckily Ryan wasn't badly harmed, but we reckon their pride has definitely been a little burnt.
We just hope their chances of superstardom haven't totally gone up in flames.
Photo: Twitter/Joe C/NBC