Watch The Horrifying Moment An Alligator Walked Up To A House And Rang The Doorbell
7 May 2016, 06:00 | Updated: 7 September 2017, 10:50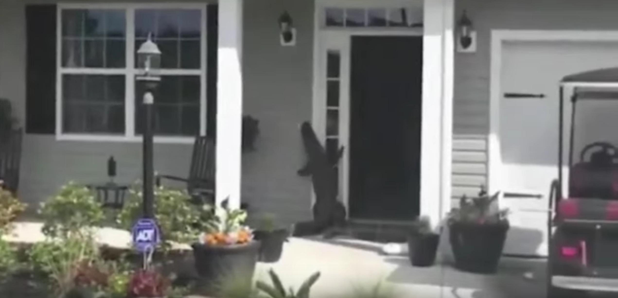 The footage was captured by a dog walker in South Carolina.
The summer can bring out all kinds of creepy crawlies, which is why in the UK we can count ourselves pretty lucky we only have to deal with a spider or two.
In South Carolina, however, their wildlife is big, scaly, and - if this clip is anything to go by - as brazen as anything.
A video has emerged of an alligator perusing a front garden, before walking up to the door and ringing the doorbell.
Gary Rogers, who filmed the incident while out walking his dog in his neighbourhood of the Foxbank Plantation told new network WCIV: "I'm not from the area, so seeing an alligator is interesting as far as I'm concerned."
Watch it below:
OK, we very much doubt that gator actually knew he was reaching up for the doorbell, but it doesn't make it any less horrifying.
We'll settle for urban foxes any day!
Picture: YouTube/Gary Rogers/Daily News