WATCH: Alexander Armstrong Was A Pointless Answer On Pointless
20 January 2017, 12:17 | Updated: 7 September 2017, 10:50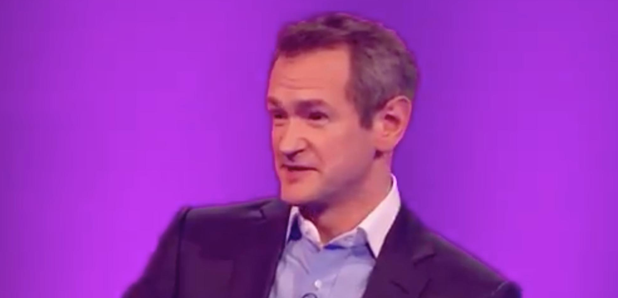 Watch the amazing moment the quiz show found its host at the centre of a question.
Alexander Armstrong became the centre of his own game show, when a contestant provided him as her pointless answer.
In a round where contestants were asked to name one of the Top 40 best selling UK albums of 2015, Linda asked if she could name the Pointless host.
Watch what happened next here:
Source: BBC Pointless
After revealing she had Armstrong's debut album, A Year Of Songs, in mind, he replied: "I'd be very flattered, but I… aw that's nice of you!"
He added: "That's a very expensive way of flattering me, but thank you!"
Turns out, however, Linda was absolutely right and he ended up appearing as a pointless answer, to which Armstrong gushed: "Ah, that's so exciting! That's a Pointless answer!
"That has taken me…the wind out of my… I had no idea! I didn't know that. Top 40?"
Well, according to his helpful co-host and general know-it-all Richard Osman, his album was actually the UK's 32nd best selling album.
Fair play.
And, just in case you're wondering what an Alexander Armstrong album sounds like when it's at home, wrap your ears around his recording of Without A Song.