Waitrose Wrote Tasting Notes For Special Brew In The Most Waitrose Way Ever...
2 June 2016, 17:18 | Updated: 7 September 2017, 10:50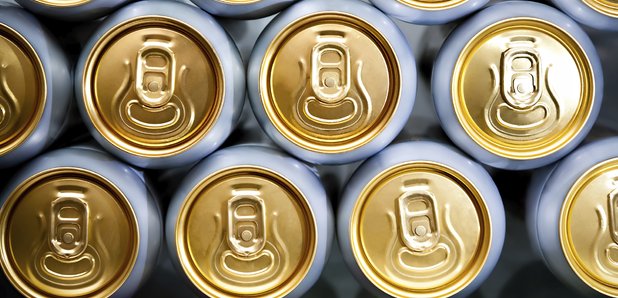 Prepare to see the value lager in a way you've never seen it before.
All supermarkets are known to use euphemisms when enticing customers, but when Waitrose provided the tasting notes for Carlsberg's Special Brew, they took it to a whole new level.
As reported by Metro, Martin O'Leary was browsing the shelves in the the posh supermarket last month, when he came across this hilarious description for the value lager.
The note on the price tag read: "Stronger lager with a cognac flavour. Full bodied fruity tasting with a good clean bitterness."
Peak Waitrose: tasting notes for Special Brew pic.twitter.com/t1QDIZvDPa

— Martin O'Leary (@mewo2) May 7, 2016
Someone give their marketing team a medal!
His followers couldn't help but see the funny side, and added a few descriptions of their own...
@mewo2 @cox_tom 'A cheeky little number, guaranteed to get one absolutely shitfaced. Best enjoyed alongside a bus shelter.

— Craig (@KuangEleven) May 7, 2016
@mewo2 pair with a cold half-eaten fish supper that has "rested" in a bin for one hour.

— ᴎ ᴁ ʙ ᴅ (@naebD) May 7, 2016
@mewo2 They forgot to mention that it is traditionally enjoyed alfresco.

— Séan Billings (@IrishCraftBeer) May 11, 2016
@mewo2 @dougmcneall doesn't say anything about being the last thing at a student party and served warm....

— Jim McQuaid (@jimmcquaid) May 7, 2016
It looks like Waitrose had the last laugh, however, since O'Leary soon posted a snap of the shelves completely empty.
Update: Waitrose are now sold out of Special Brew pic.twitter.com/aasDSpf2SS

— Martin O'Leary (@mewo2) May 20, 2016
And just in case you're thinking it must be fake because a four pack of Special Brew would NEVER be £7.30, we just checked the website and it is indeed up there for £7.30.