Drinking At Your Local Pub Is Good For You, Says Study...
12 January 2017, 12:24 | Updated: 7 September 2017, 10:50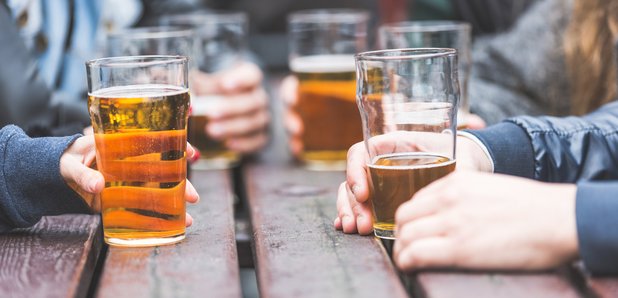 Researchers at Oxford University found that people who frequent a local watering hole are happier.
Going to your local makes you a happier person, according to research.
As Esquire reports, a study conducted by academics at Oxford University has found that people who drink regularly at a local pub have more mates and more satisfied with their lives in general.
The article, entitled Functional Benefits of (Modest) Alcohol Consumption, writes: "Social drinkers have more friends on whom they can depend for emotional and other support, and feel more engaged with, and trusting of, their local community."
It adds: "Alcohol is known to trigger the endorphin system, and the social consumption of alcohol may thus have the same effect as the many other social activities such as laughter, singing and dancing that we use as a means of servicing and reinforcing social bonds."
In other words, we all loosen up in front of each other at the pub.
Now, we'll drink to that!
However, it's not all doom and gloom for tee-totallers and dry January- enthusiasts, as we we reckon just attending your local pub with friends can keep you better connected, whether you're on the sauce or not.