This Video With Tube Lines As People Will Even Make Non-Londoners Laugh...
24 May 2016, 13:51 | Updated: 7 September 2017, 10:50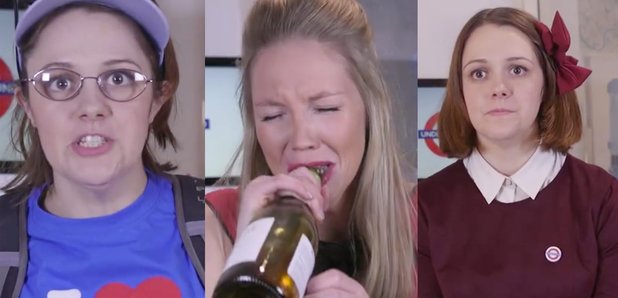 The clip, created by London-based trio Muriel Comedy, totally nails the London Underground lines.
The London Underground has been a hot topic this week, with the Night Tube finally given its start date this summer.
Now, thanks to Muriel Comedy, there's a hilarious video which sees tube lines as real people, and it's got us talking all over again.
The Metropolitan Line is "experiencing closures" and going part-time, so her mates have decided to throw her a party to celebrate.
Watch the video below where the Bakerloo and District lines are an elderly couple, the Northern line is two-faced, the Central line is a party girl, the Piccadilly line is a German tourist, and the Overground is a hipster that just wants to get to Shoreditch House.
The London-based comedy trio - made up of SallyOleary, Meg Salter and Janine Harouni - even allow Uber to make an appearance at the party, but of course he is most definitely not welcome... not until gone 12.30, anyway.
Picture: Muriel Comedy