WATCH: Unborn Baby Makes Rock On Devil Horns Sign In Ultrasound Video
2 March 2017, 15:21 | Updated: 7 September 2017, 10:50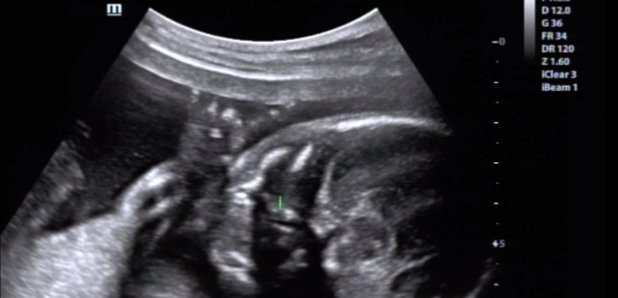 See the child showing off its rock 'n' roll credentials in the womb.
Some people try hard to gain rock 'n' roll status. Others are just born with it.
One unborn baby from Utah has cleary fallen into the second category, after appearing to show off the rock on sign from inside the womb.
Watch the video of their sonogram to see the little rocker in action.
Pregnant Makelle Ahlin and her husband Jared went for a 22-week scan of theur unborn child when they spotted something odd on the screen.
Makell told the Daily Mail Online: "We were pretty much just shocked and I just couldn't stop laughing.
She added: "I felt so bad for the ultrasound tech trying to do her job, luckily I think she understood my reaction."

The pair, who are music-lovers, also took to Facebook to share the video with their friends and loved ones, writing: "Well it's official our kids are the coolest even before they enter the world...or they are just really full of themselves, but I already knew that was going to happen just look at their dad".
Credit: Makelle Ahlin via Storyful