The UK's Favourite "Fancy" Coke Flavours Will Surprise You
19 March 2017, 09:45 | Updated: 7 September 2017, 10:50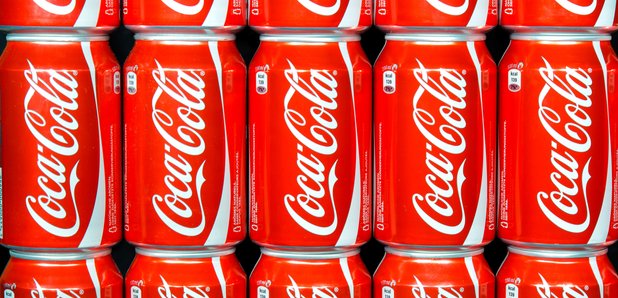 The range of fizzy drinks is to get new flavours after extensive research… but which ones?
Coca-Cola has announced TWO new flavours for its Zero range, which cast light on the nation's fizzy drinks preferences.
The company is responding to new data collected by the Coca-Cola Freestyle drinks dispenser which showed that the Coca-Cola Classic with CHERRY and Coca-Cola Classic with VANILLA are the most popular combinations of the drink in the UK.
As a result it's launching the favourite flavours to its Coke Zero range - with vanilla flavour launching in April followed by cherry later this summer.
Cherry and vanilla beat off the likes of Coca-Cola with lime, raspberry, Fanta Grape and Fanta Fruit Punch to top the leader board.
Top 10 UK Freestyle Choices (2016)
Cherry Coke
Vanilla Coke
Fanta Grape
Coca-Cola Cherry Vanilla
Coca-Cola with Lime
Fanta Still Orange
Coca-Cola with Raspberry
Fanta Fruit Punch
Fanta Strawberry
Fanta Peach
The Coca-Cola Freestyle machine is found in restaurants across the UK, which dispenses over 100 Coca-Cola Company drinks and endless bespoke recipes.