Two Grandmas Got Kicked Out Of An Ab Fab Movie Screening For Making Too Much Noise...
10 July 2016, 06:00 | Updated: 7 September 2017, 10:50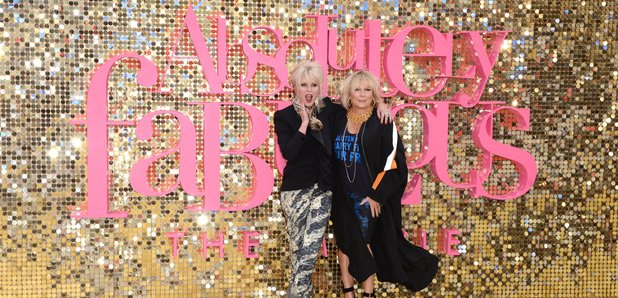 The pair, who are known to their friends as "Eddie and Patsy," claim they were removed from a cinema for laughing too much.
Two pals were allegedly kicked out of an Ab Fab screening for laughing too much.
According to Mirror Online, Great grandma Cindy Amass and grandma Jacqueline Cox say were told to "laugh on the inside" or risk being kicked out by the Islington Vue by the cinema manager.
The good friends, who are aged 60 and 59 respectively, were then reportedly removed cinema, alongside two other men who were in left in hysterics over the film.
Cindy (59) said she was left devastated, after it ruined her first night out since she'd suffered from a heart attack.
Taking to the Mirror, she explained: "I had a heart attack and Jacqui's daughter bought us the tickets, as I'm like her aunt and she wanted to do a nice thing for me.
"I hadn't been out for over a year and I was really looking forward to it."
See the trailer for the film below:
A spokesperson for Vue told Mirror Online: "We love seeing our customers enjoy their big screen experience at Vue.
"However in this instance we had a number of complaints about some customers talking too loudly during this film which was disrupting the viewing experience for the majority of the customers in the screen.
"We would never ask our customers to leave for laughing."
It looks like a case of all's well that ends well, as - according to reports - the cinema-goers were given full refunds, before heading to a bar around the corner.
Eddie and Patsy would be proud!