Tim Peake Did The London Marathon In Space, And Made Us Feel Extra Lazy...
25 April 2016, 14:40 | Updated: 7 September 2017, 10:50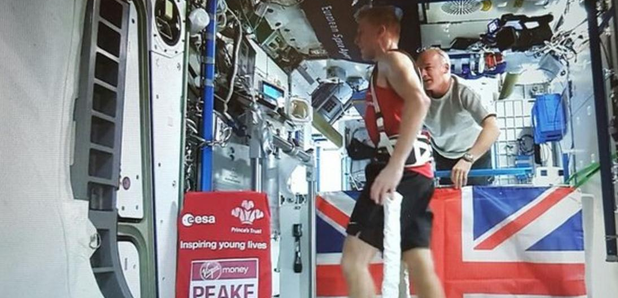 The astronaut has achieved a Guinness World Record for being the first man to complete a marathon in space.
People have plenty of excuses for not attempting the London Marathon, including the fact that it looks really, really hard.
But, when Tim Peake had possibly the biggest excuse anyone could have for abstaining, he still proved he was up for the challenge.
That's right, despite not actually being on the PLANET, Tim Peake has gained a Guinness World Record for completing the London Marathon in space this year. If that wasn't impressive enough, he did it in a respectable three hours, 35 minutes and 21 seconds.
.@astro_timpeake's estimated #LondonMarathon times on the #Principia #blog: https://t.co/jSTMSw82Nq pic.twitter.com/WiJCbfZu4H

— ESA Operations (@esaoperations) April 24, 2016
According to The Guardian, while Peake is the only British man to complete a marathon in space, NASA astronaut Sunita Williams was the first ever person to run one in space - finishing the 2007 Boston marathon in four hours and 24 minutes.
And - just in case you think it would have been a doddle in zero gravity - you're wrong, because astronauts suffer considerable muscle wastage in space and have to wear a harness which puts considerable strain their waist and hips.
Despite facing his own epic challenge, Peake took time out to show his support to those running the gruelling route in spacesuits.
Shoutout to @LibbyJackson__ & @jonnyscott1978 who are running #londonmarathon in a spacesuit https://t.co/2M7QDa83IU pic.twitter.com/9F9Af3z3ED

— Tim Peake (@astro_timpeake) April 23, 2016
Legend.
Picture: Twitter/ESA Operations