WATCH: This Pokémon GO Halloween Costume Is So 2016
31 October 2016, 15:16 | Updated: 7 September 2017, 10:50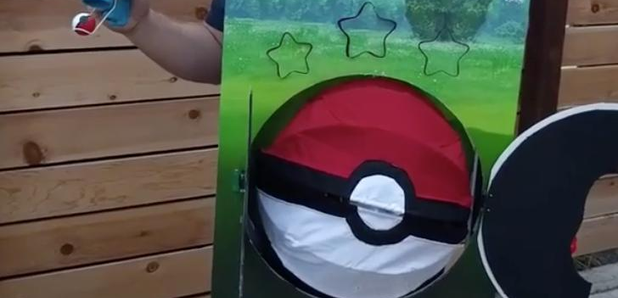 A fan of the augmented reality game went all-out for the spooky holiday.
Nowadays, it's not quite Halloween unless someone is dressed-up as a game, app or social media platform.
And, though we've seen a few good Facebook and Twitter costumes in our time, Matt Borgelt's Pokémon GO costume has just taken the game to a whole new level.
Not only does his interactive costume come complete with a Poké Ball dispenser, but it also transforms when you throw the ball at his homemade Pikachu.
That puts us all to shame.
Don't feel bad if you can't quite match the greatness of the Instagrammer, though, as this isn't his first rodeo.
Last year he dressed up as dating app, Tinder, complete with a swipe-left and swipe-right function, as well as a pop-up when you got matched.
See it here:
Now that's committment!
Lead photo: Instagram/mattcyborgelt