This Map Of "Every Pub In The UK" Is Making People Thirsty...
29 November 2016, 10:48 | Updated: 7 September 2017, 10:50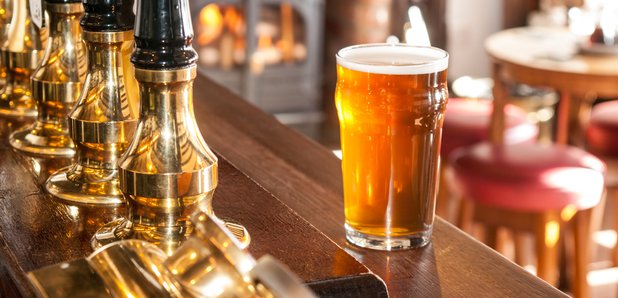 People aren't happy about Scotland, though!
A map of "every pub in the UK" is doing the rounds, and its getting people in the mood for a pub crawl.
As reported by The Poke, a Reddit user has shared an image of the map, which claims to pinpoint all the watering holes in Britain, and it's caused some serious food (or rather drink) for thought.
See the map, which was originally posted here. Zoom out at your own peril, however, as it seriously hurts your eyes AND your computer.
Naturally, the map has got a lot of attention from us Brits, who are nothing if not serious when it comes to being merry.
Facebook user Adam Cresswell jokes there's "still room for improvement," while Christopher Hann sees a new "crawl on the cards".
However, residents of Scotland aren't happy with the west Highlands or the Isle of Sky, calling them out for being seriously underrepresented.
One poor Facebooker happened to ask why there were no pubs marked on the Republic of Ireland though...
We'll forgive them just this once.
Either way, remember to drink responsibly this Christmas.